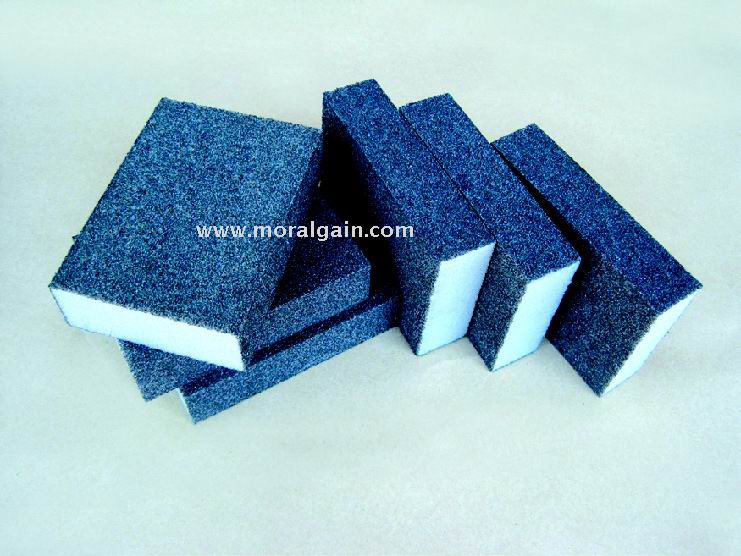 Item code. MGAB0002
ELASTIC SPONGE ABRASIVE BLOCKS - High Degree 高级海绵磨块
海绵砂块是以海绵为底材,具有一定吸水性,外表涂布一层矿砂,它使所有金属,木材,塑料材质的表面打磨以及上油漆后的打磨抛光变的轻松简单,它独有的海绵内芯可轻易打磨到产品表面的凹凸及曲面.同时是家庭清洁不可缺少的轻便工具.由于它的形状简单,和粗细不同的砂粒,可以适合各种不同的工作需要,能用于干磨或湿磨.
Character
: Sponge abrasive blocks, with the character of water absorption are made of sponge , coated with abrasive ( aluminium oxide or silicon carbide ) , they are widely used in wet or dry way to polish all sorts of metals , woodwares, and plastics .
磨料 Abrasive material: aluminium oxide / silicon carbide
粒度 Grit : 40# ~ 320#.
常用规格: SIZE: 100x70x25mm
120x95x12mm
125x100x12mm
125x100x10mm
Mini Order Quantity : 6000 Pcs