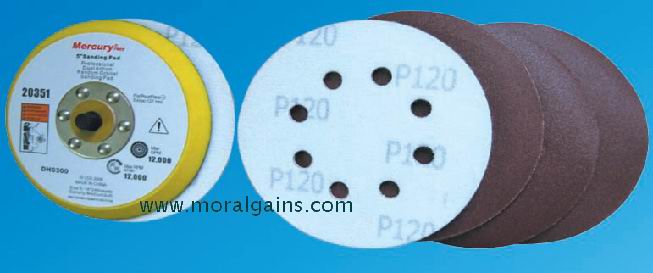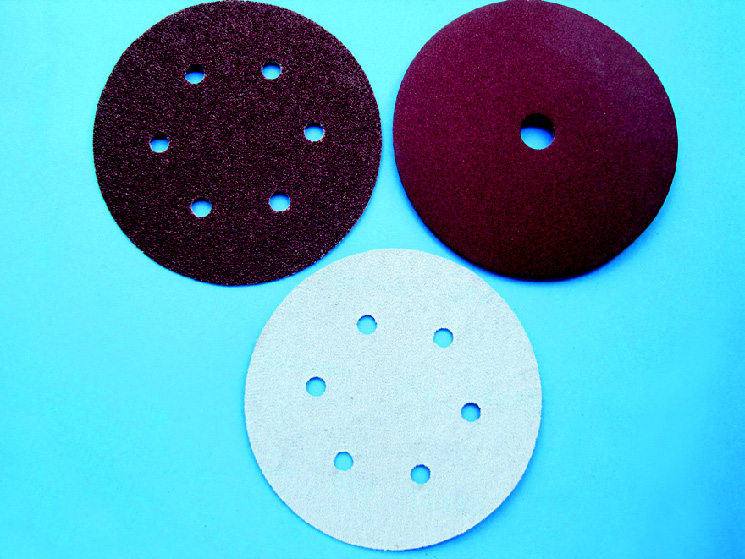 Item code. MGCVSP0013
CIRCULAR ALUMINIUM OXIDE VELCRO SANDING PAPER 氧化铝红色拉绒及不干胶砂纸园盘
用途:使用时将产品粘贴在风动或电动工具的硬橡胶底盘上,主要用于汽车表面的涂层,木器、底漆、金属的抛光与修磨。
APPLICATION
:Velcro sandpapers , made of full resin paper coated with aluminium oxide / or silicon carbide can be adhered onto the electric tools and pneumatic tools for grinding and polishing of woodwares & furnitures & metals and automobiles . it can prevent from blockage by dust during its usage .
材质
SUBSTANCE : aluminium oxide sanding paper / Velcro / PSA
原料 ABRASIVE MATERIAL:red aluminium oxide
粒度 GRIT : P36 ~ P1200
规格 SIZE:100mm 115mm 125mm 150mm 180mm ,230mm.
( WITH HOLES / WITHOUT HOLES , UP TO CUSTOMER'S DESIRE)